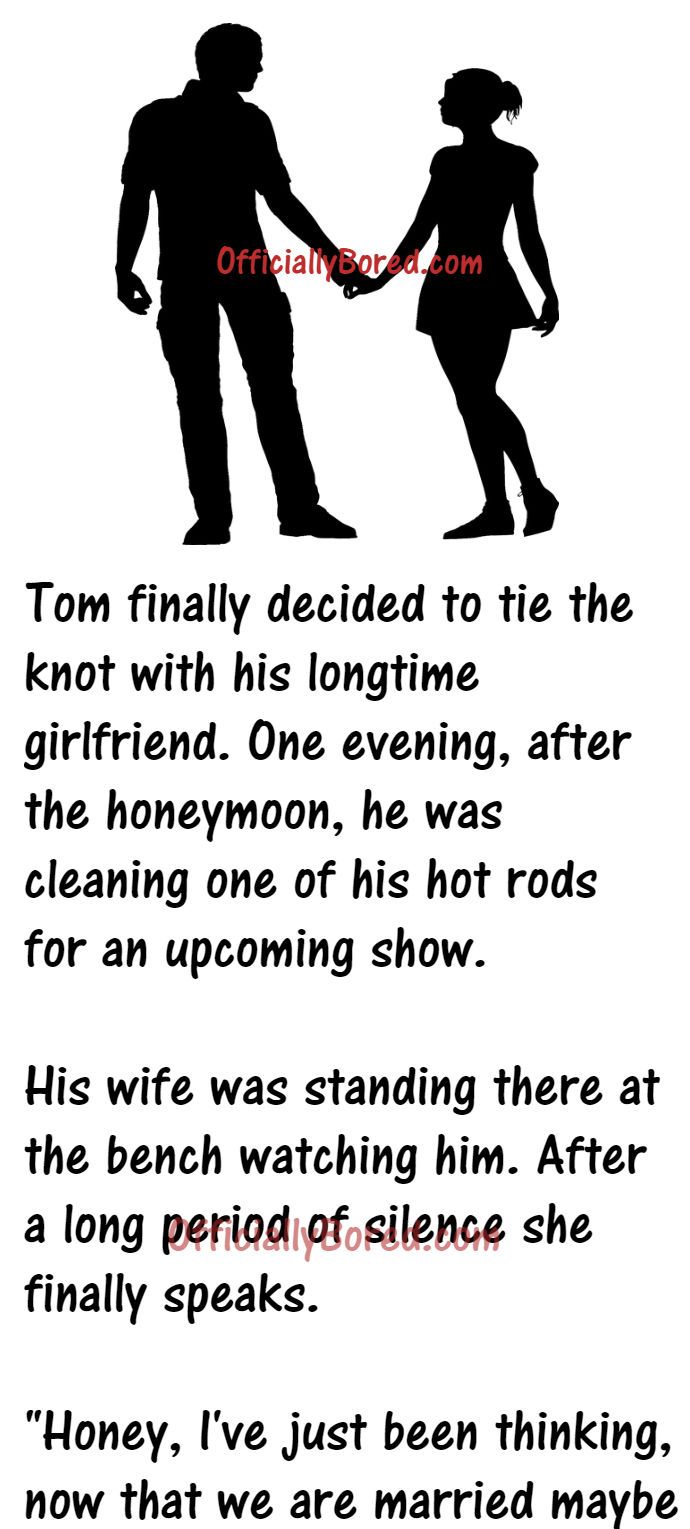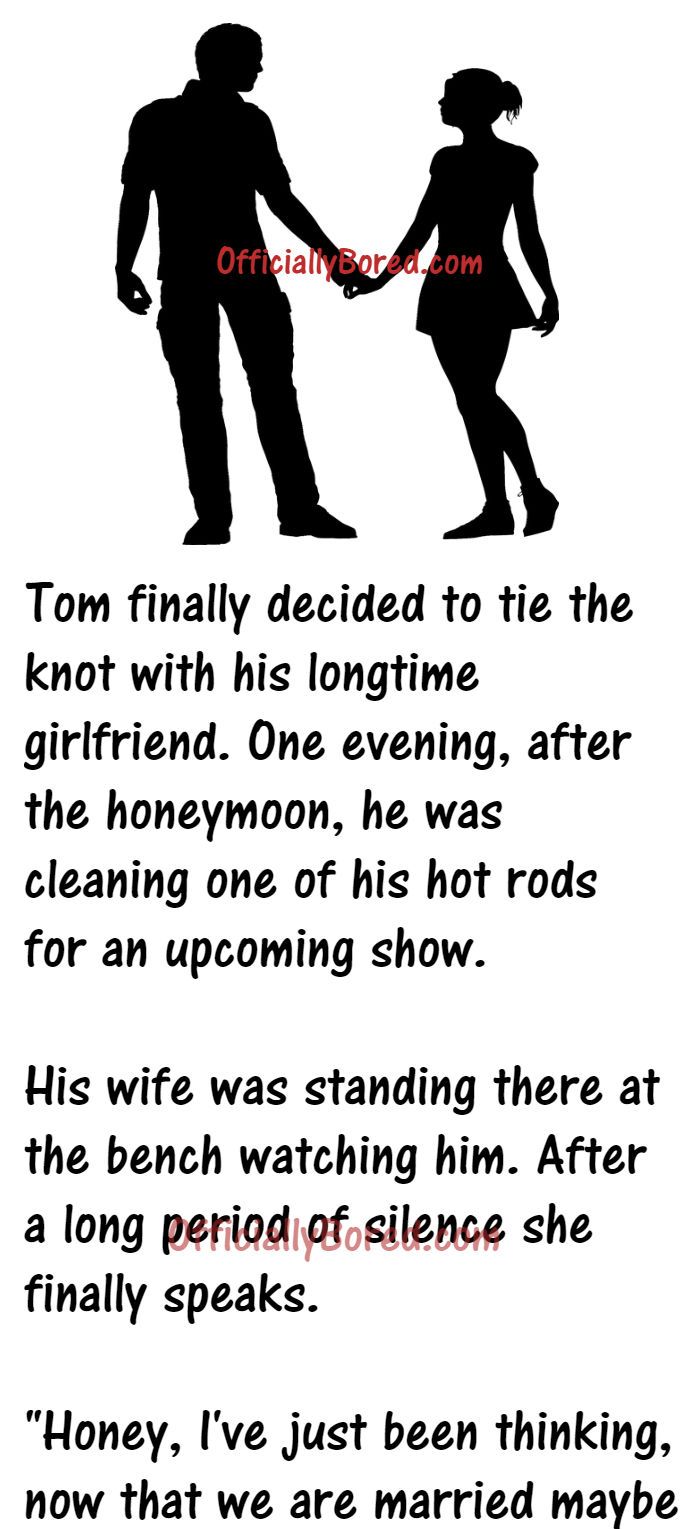 it's time you quit spending all your time out here in the garage and you probably should just consider selling all your cars.
Tom gets this horrified look on his face. She says, "Darling, what's wrong?"
"There for a minute you were starting to sound like my ex-wife."
"Ex-wife!", she screams, "YOU NEVER TOLD ME YOU WERE MARRIED BEFORE!!!!!!!"
Tom's reply: "I wasn't".