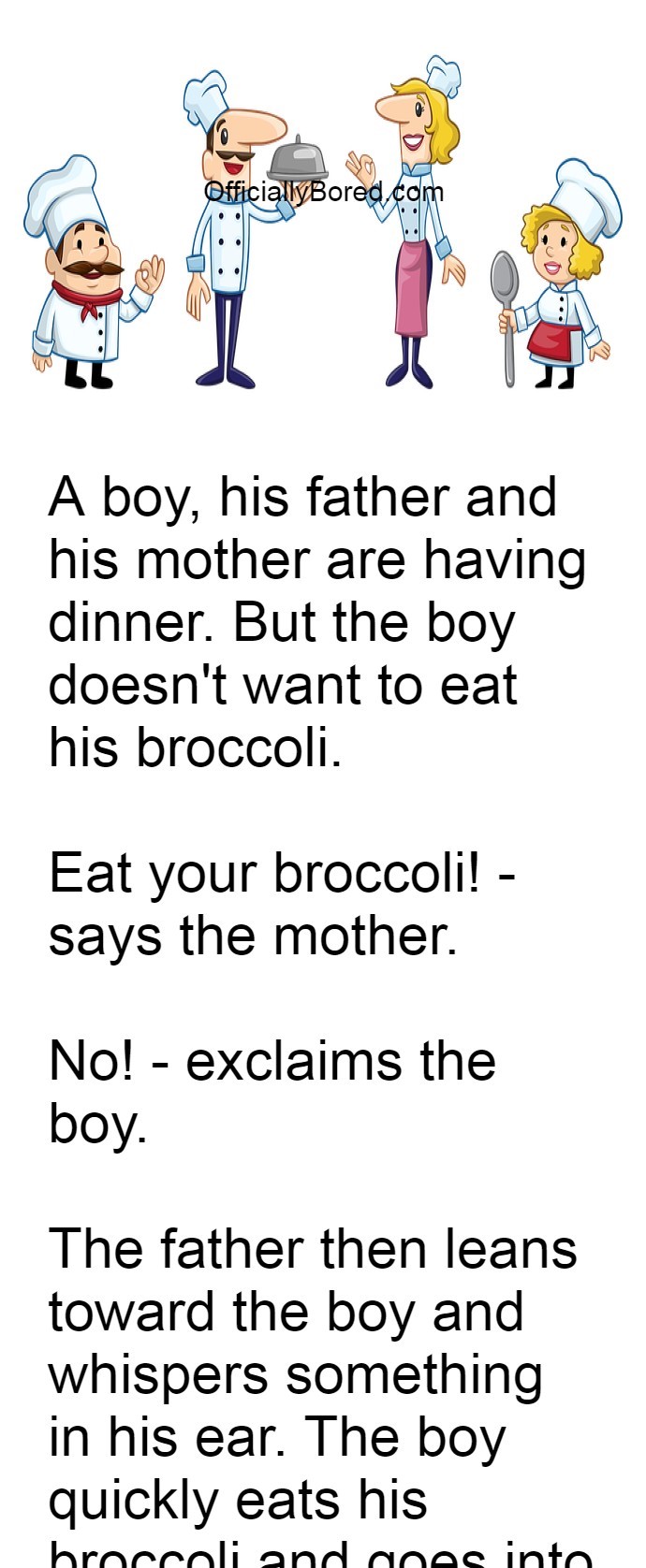 broccoli and goes into his room.
What did you tell him?
I told him that if he didn't ate his broccoli, his dick wouldn't grow.
The woman then stands up and slaps the man as hard as she can.
What was that for? – he asks, confused.
FOR NOT EATING YOUR BROCCOLI WHEN YOU WERE A CHILD!